After such a
horrible week
, a fun & relaxing weekend was what I needed and that's what I got! Saturday morning, we went to Krispy Kreme and got some donuts for our drive to Dallas. As always, they were delicious!!
Jacob has always wanted to go to Gas Monkey Bar & Grill so we met our friends Cassie and Bryce there for lunch. Cassie and I went to college together (we lived right next door to each other) and I only get to see her every now and then, so it's always a treat when we get together!
I had the brisket grilled cheese for lunch and it was pretty good, but I wasn't super impressed. I would definitely say the hype is more for the environment than the food.
We finished lunch just in time to go check into our hotel, book our shuttle to the concert (which ended up being a party bus fully equipped with a stripper pole), and take a quick catnap before the Kenny Chesney/Jason Aldean concert. I might have a slight obsession with Kenny...this was actually my fifth time to see him...
The concert started at 4:30 and ended around 11:00 so it was a long day! We got to see Old Dominion, Cole Swindel, Brantley Gilbert, Jason Aldean, and of course, Kenny. The good thing about AT&T Stadium is there really isn't a bad seat in the entire venue because of their massive screens! There are quite a few standing bars around the arena, so we actually ended up standing for about 3/4 of the concert. We made friends with a couple of Long Island transplants and we all had fun watching a few drunk cougars try to dance (they may have passed out a few times before the night was over). Oddly enough, the guy that we met is actually a recruiter for the Greenbay Packers--call me a skeptic, but I didn't believe him until I got home and verified it online! Small world!!
To finish off our amazing weekend, we stopped by IKEA on our way home (by "stopped by" I mean, we spent 3 hours there) and enjoyed lunch at the food court. We found an amazing $10 cutting board that I can't wait to use!
And for those of you wondering, I will post all about our meeting with the Design Center and what's next with the home building process soon!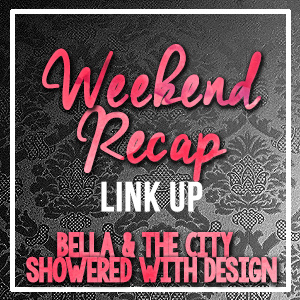 Linking up
here
.